MMRD BULLETIN

If you'd like to receive our news roundup direct to your mailbox, let us know at [email protected]

September 18, 2018

Issue 8 is available now!

---
EDITORIAL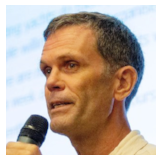 John Farrell
Product Development Consultant
Introduction to MMRD's new bulletin layout:
To reflect Myanmar's changing business landscape, we are upscaling our bi-weekly bulletin to our favoured customers. With a new layout, more news and easier navigation, we hope this will make visiting the MMRD web-bulletin a more enjoyable experience.
You will continue to receive your bi-weekly bulletin to your email box, it will be a much more concise publication. We have moved all the content to our web platform, putting the content at your fingertips, and helping us bring up-to-date news and events. Myanmar has a dynamic market place, information is changing swiftly, and we will bring it to you faster so you can make informed decisions.
Knowledge isn't power, power is how you use that knowledge
Read more ...