Customized Research
---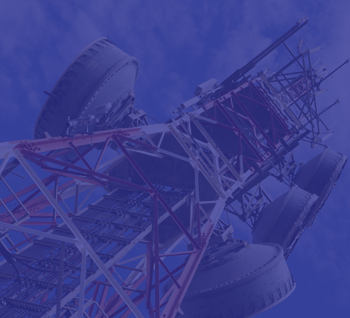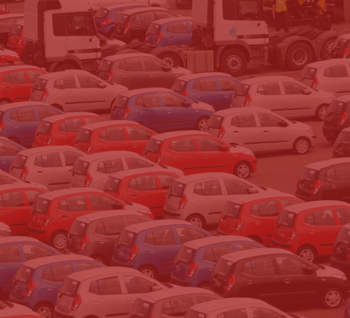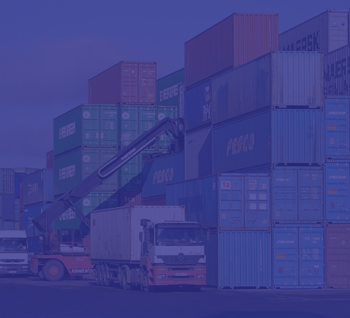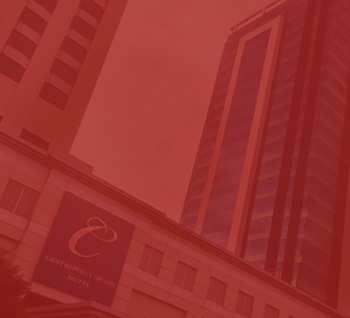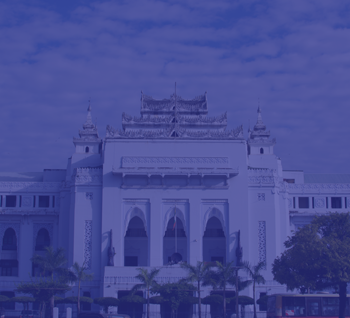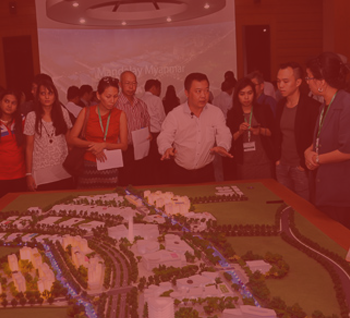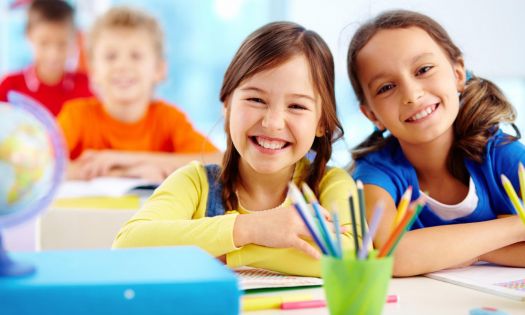 Study Report - Perception on International School Services and Boarding Services–2018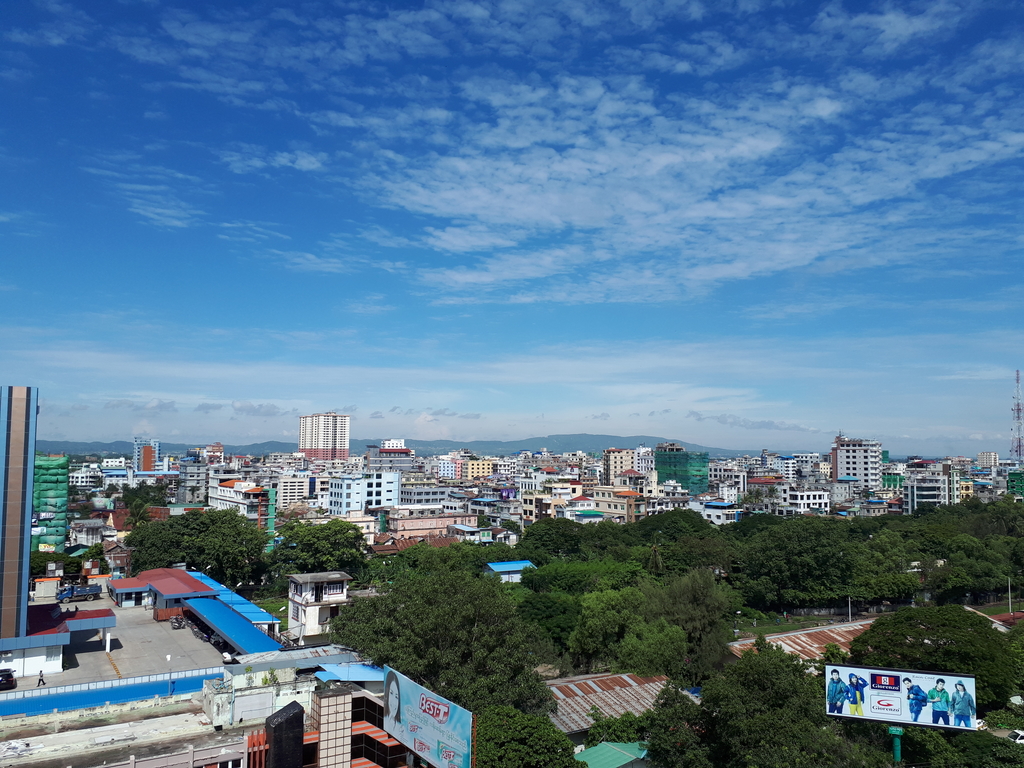 Study Report - Demand Analysis on Complex Project in Mandalay–2018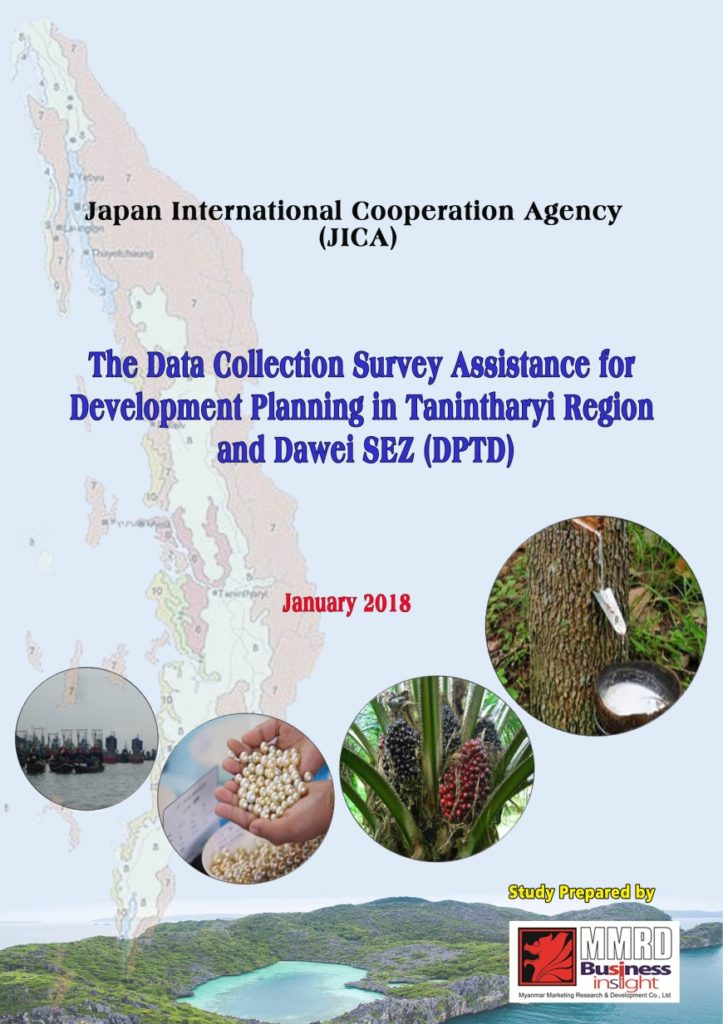 The Data Collection Survey Assistance for Development Planning in Taninthayi Region and Dawei SEZ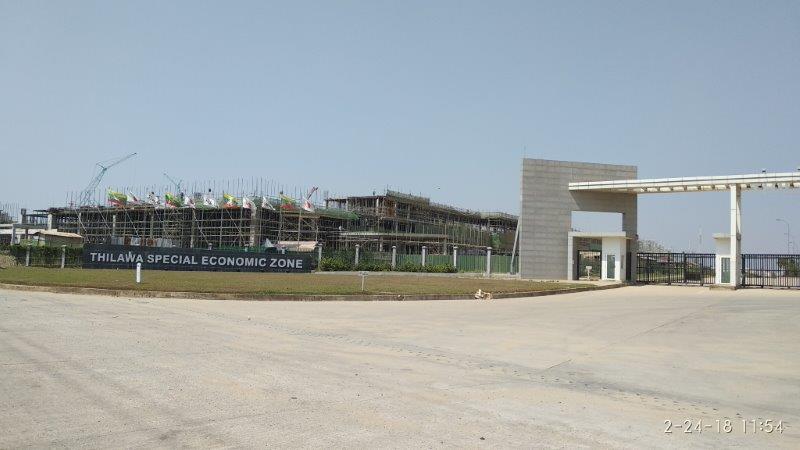 Feasibility of Construction Equipment Rental Business in Myanmar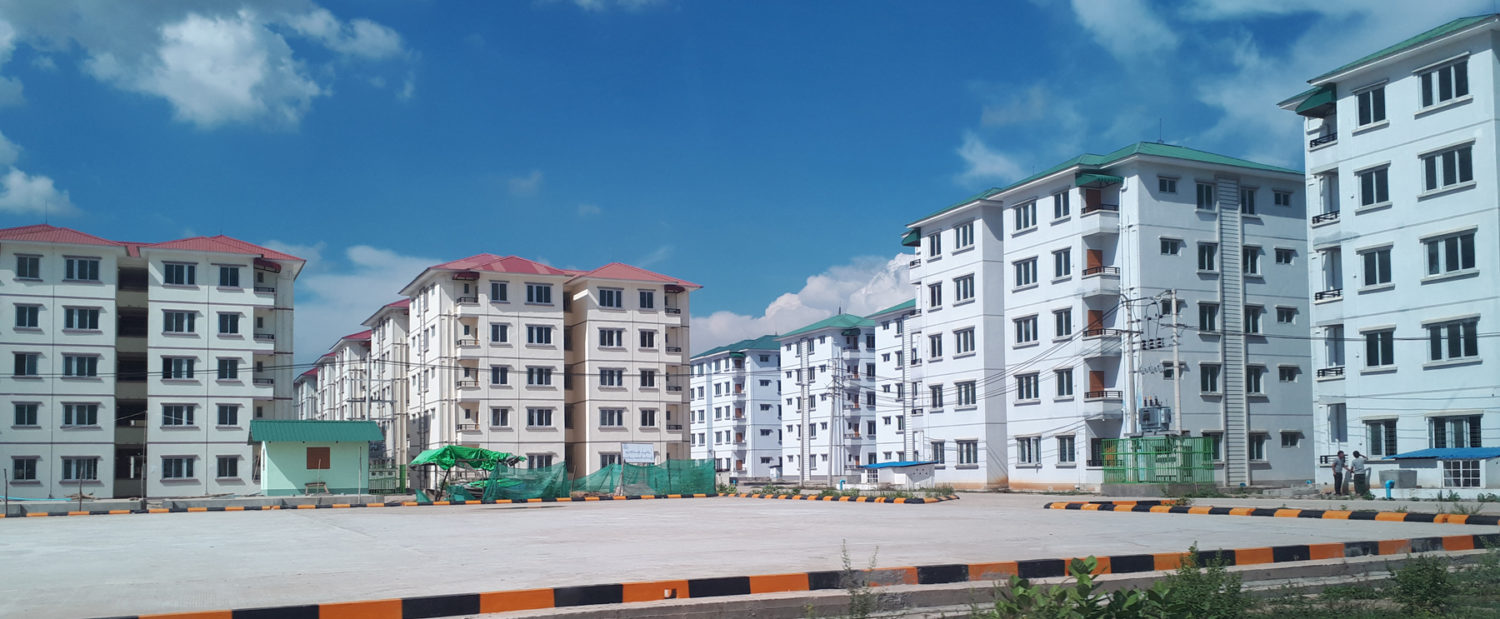 Study of Consumer Perception and Attitude on Commercial Complex in Mandalay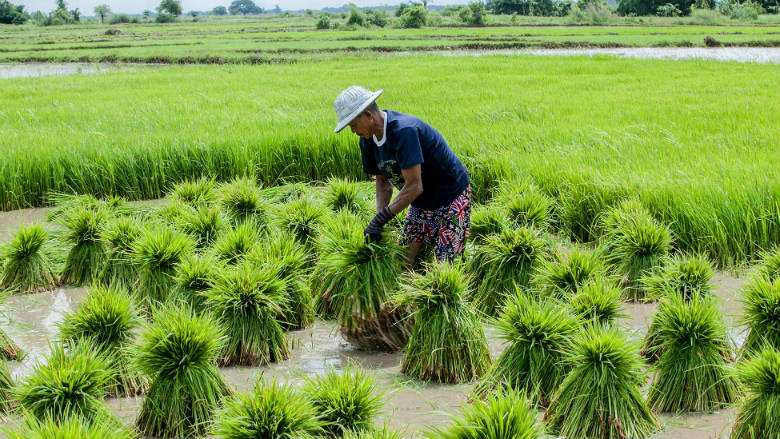 Myanmar: Analysis of Farm Production Economics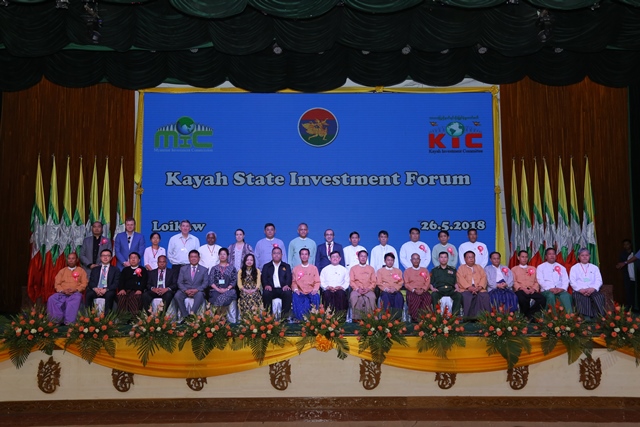 Kayah Investment Opportunity Survey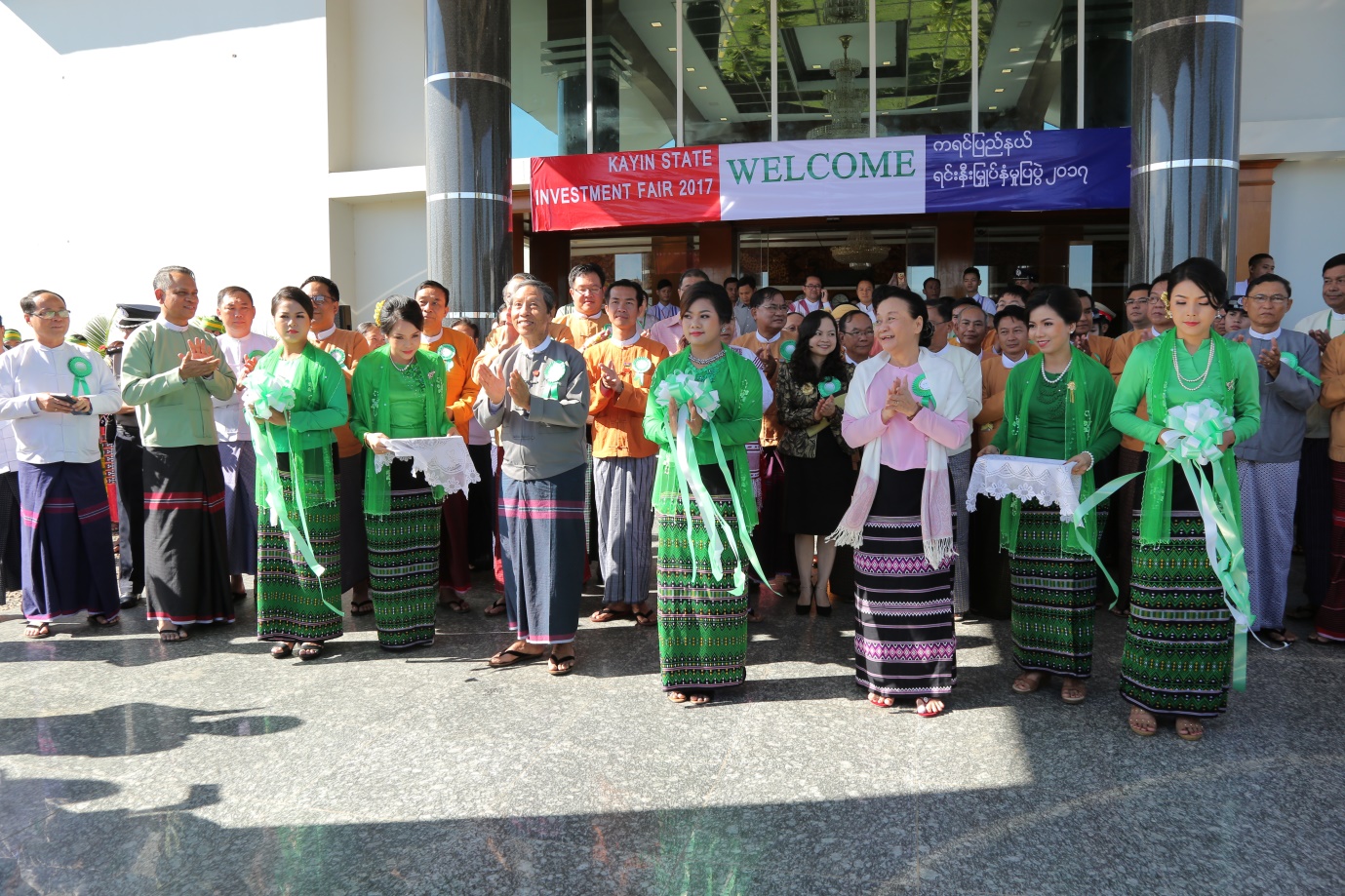 Kayin Investment Fair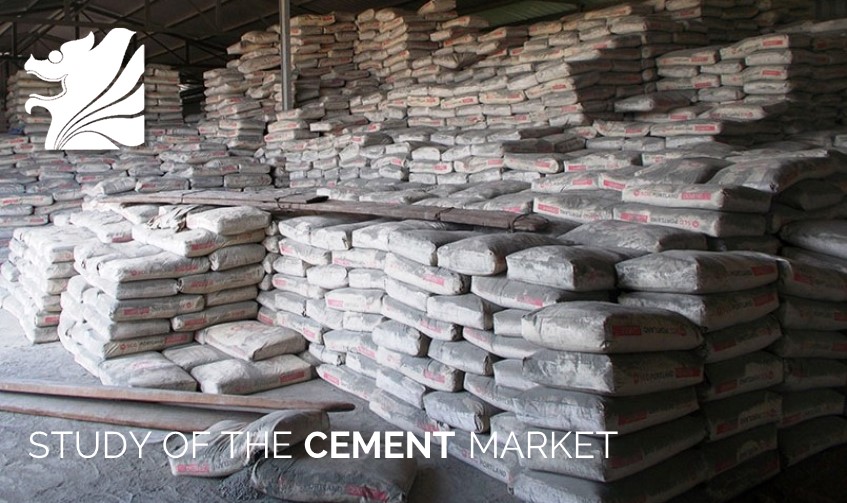 Study of Cement Market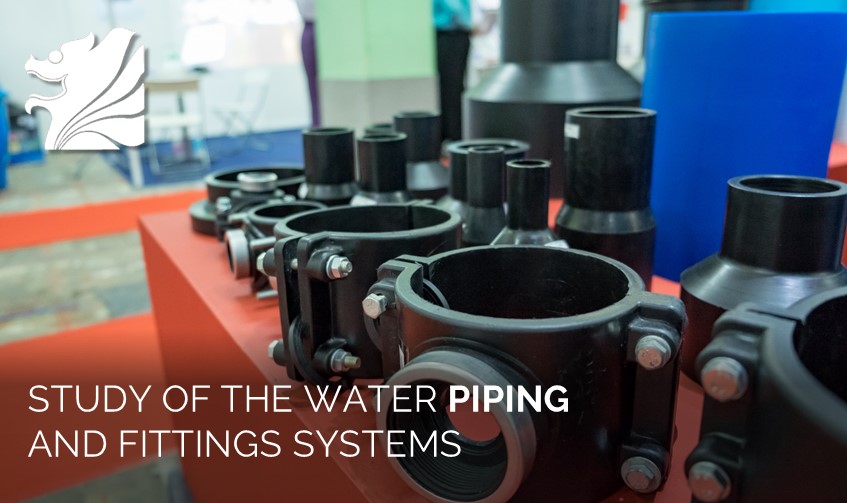 Study of the Water piping and fitting systems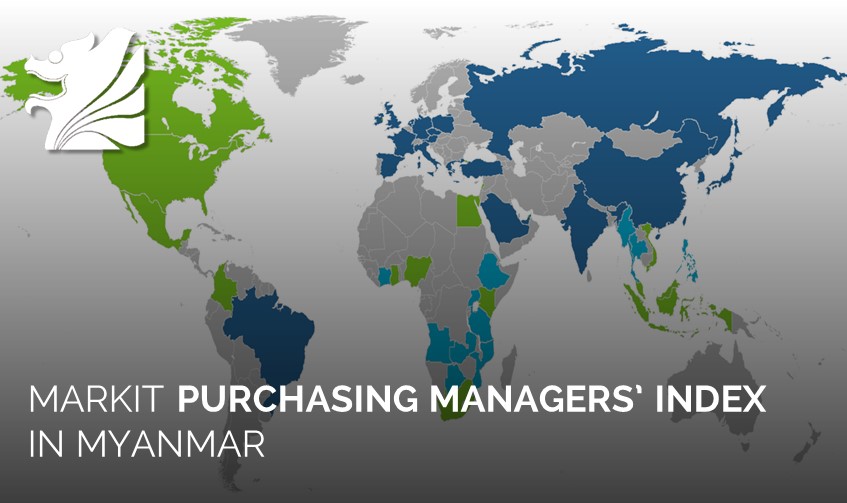 Purchasing Managers' Index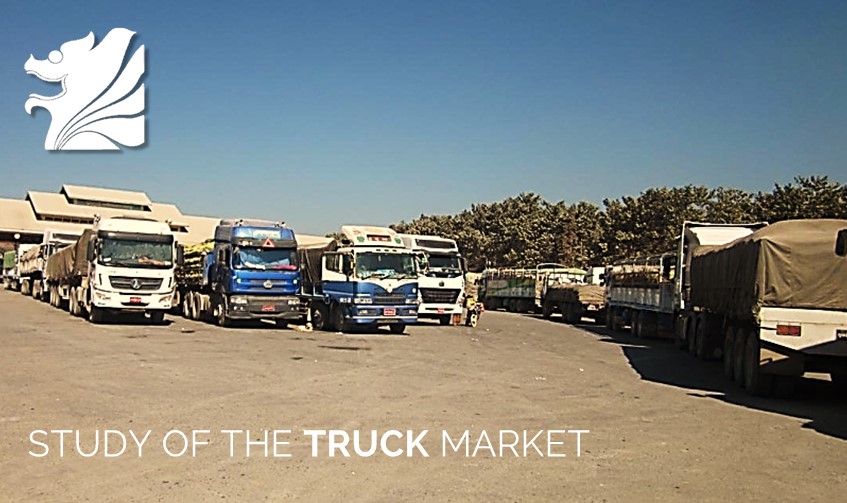 Study of Truck Market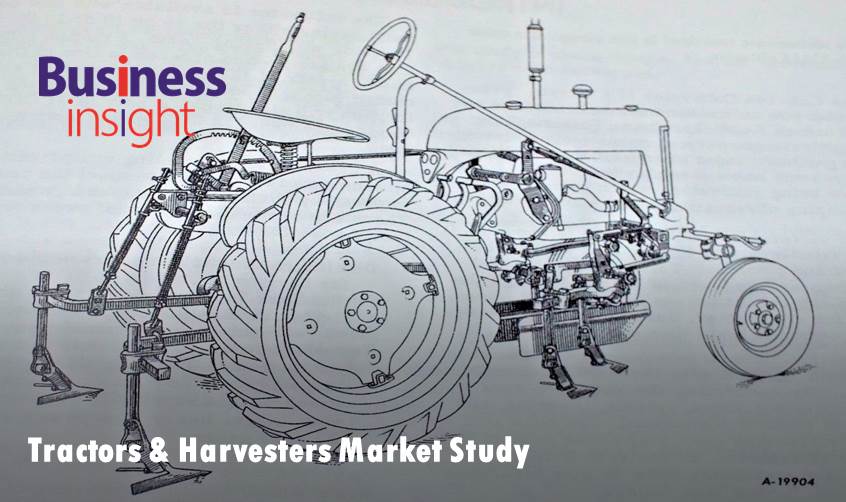 Tractor & Harvestor Market Study
Study on Finance and Microfinance Sector
BORDER TRADE BEHAVIORS AND NEEDS BETWEEN THAILAND AND MYANMAR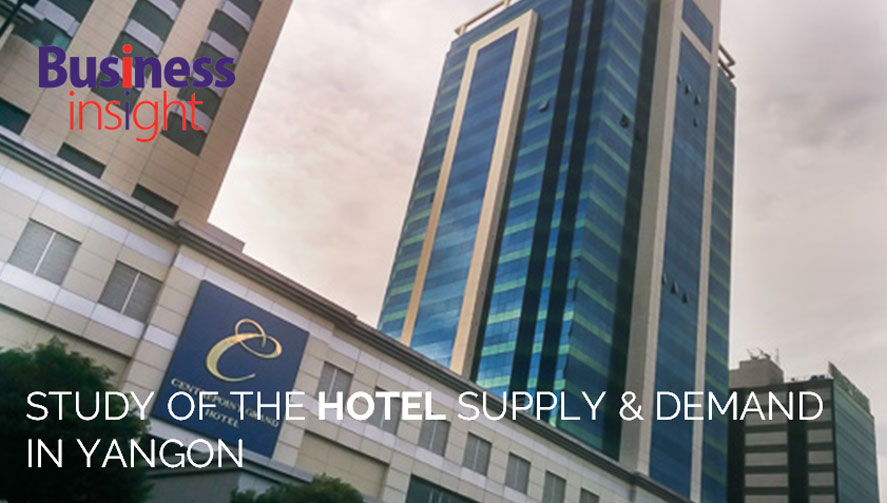 STUDY OF THE HOTEL SUPPLY AND DEMAND IN YANGON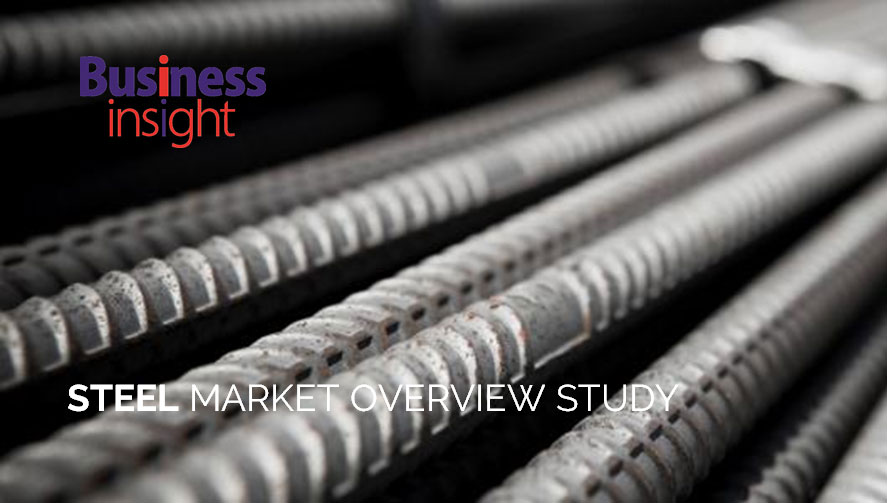 STEEL MARKET OVERVIEW STUDY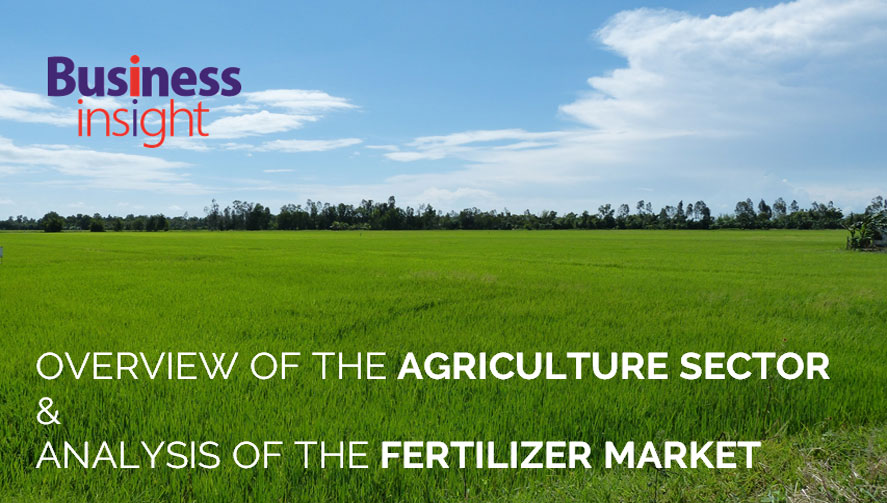 OVERVIEW OF THE AGRICULTURE SECTOR AND ANALYSIS OF THE FERTILIZER MARKET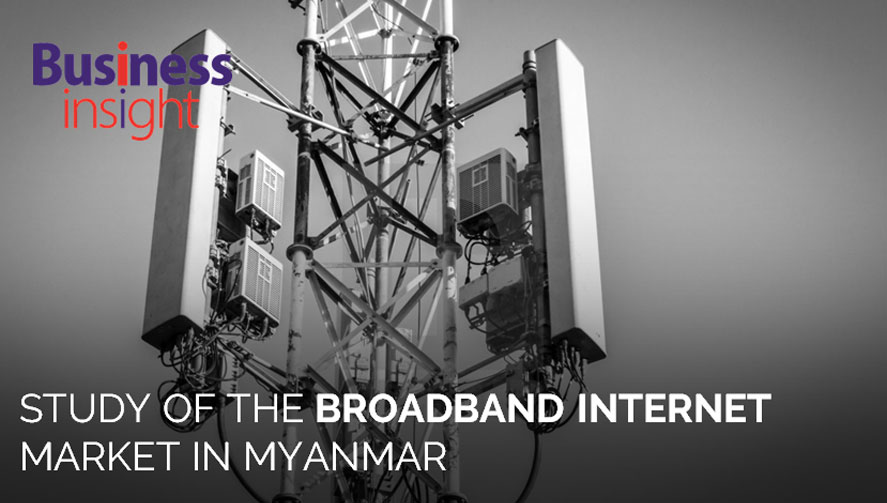 STUDY OF THE BROADBAND INTERNET MARKET IN MYANMAR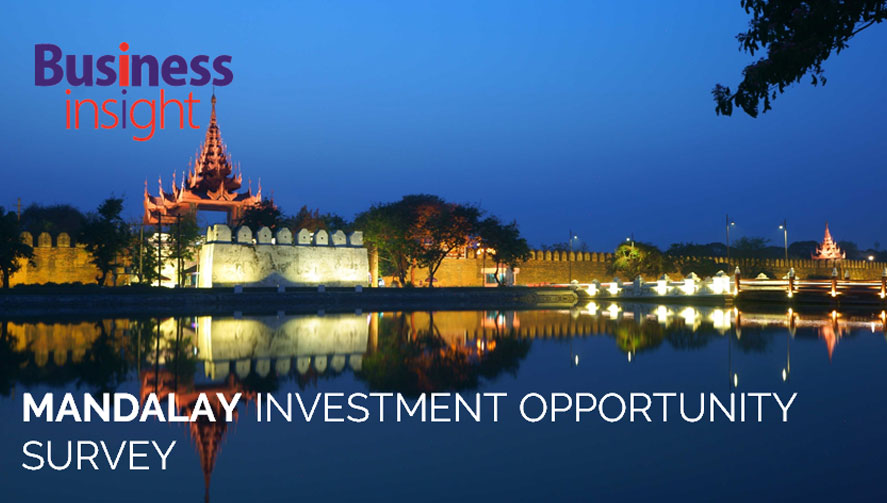 MANDALAY INVESTMENT OPPORTUNITY SURVEY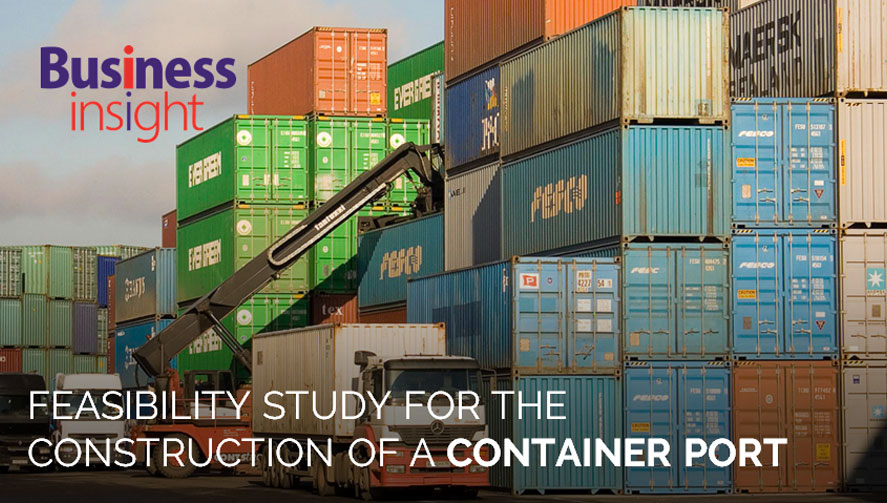 FEASIBILITY STUDY FOR THE CONSTRUCTION OF A CONTAINER PORT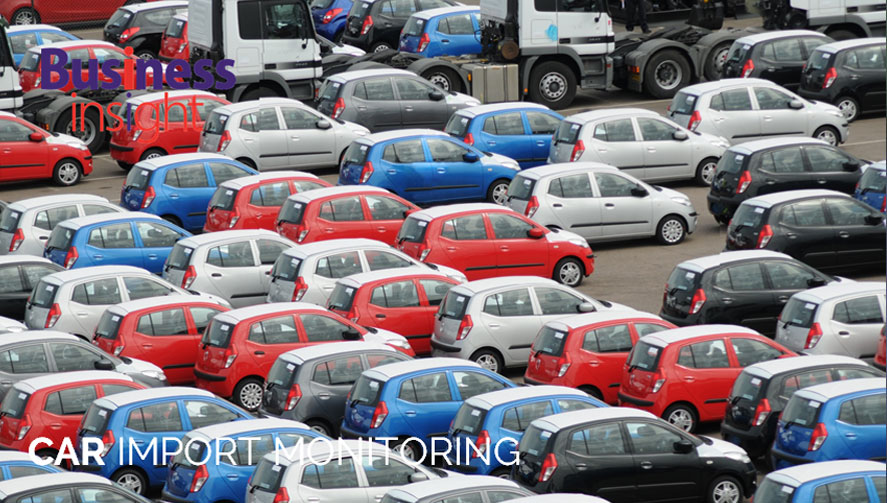 CAR IMPORT MONITORING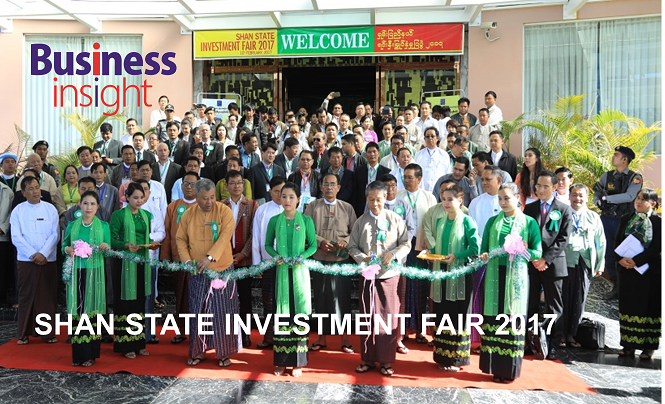 SHAN STATE INVESTMENT FAIR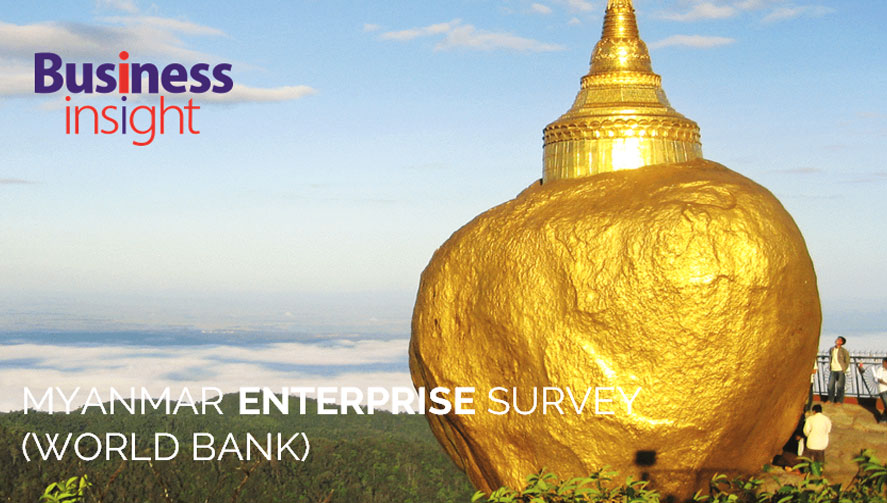 MYANMAR ENTERPRISE SURVEY (WORLD BANK)
Study Report - Perception on International School Services and Boarding Services–2018

Study Report - Study of Consumer Usage & Perception on International School Services and Boarding Services – 2018 (in Development or New Construction Tab)

About the Study Myanmar's education market is in a vigorous booming at international education providers as Myanmar parents seek a pathway to a reputable foreign university for their children.

According to the market potential of boarding accommodation, our client, a top international school, wants to understand the market potential of international school and boarding options to support housings for students to stay long term at its campus.

For the purpose of understanding the potential consumers of international school services and boarding services, MMRD studied the followings; -


Consumer profile of potential customers for both services
Consumer usage & perception on international schools
Consumer usage & perception on boarding services of international schools

Methodology
The study involved; -

Desk research on government statistics and information from various sources
Face to face interview with parents of students who live in Yangon and other top 5 cities

Study Report - Demand Analysis on Complex Project in Mandalay–2018

Study Report - Demand Analysis on Complex Project in Mandalay – 2018 (in Construction Tab)

About the Study Mandalay Region has been the second most developed part of Myanmar due to physical and transport infrastructures, dense population and economies of scales compared to other parts of Myanmar. Mandalay is considered as high potential due to its central location, being second biggest city and border trade linkage with China and India.

Our client, a leading construction company and developer in Mandalay, has a plan to develop Complex Project in Mandalay and it will include condominium, office tower, supermarket and apartment. The client wants to understand demand on New Complex in Mandalay to assess the market potential by property type.

In order to assess market potential, market demand, and consumer perception & attitude, MMRD studied the followings; -


Current situation of real estate market in Mandalay
Perception and attitude of potential office tower customers
Perception and attitude of potential supermarket customers
Perception and attitude of potential condominium customers
SWOT analysis on new complex project

Methodology
The study involved; -


B2B interview with potential customers (companies) of office tower and potential customers of modern retail spaces (Anchor Tenants/ modern retail business owners)
B2C interview with potential household consumers who are interested to invest or buy residential properties (condominium and apartments) at New Complex
Interview with real estate agents and brokers who know well about real estate market conditions in Mandalay

The Data Collection Survey Assistance for Development Planning in Taninthayi Region and Dawei SEZ

The Data Collection Survey Assistance for Development Planning in Taninthayi Region and Dawei SEZ

Objectives

Main objective of the study is to comprehend real situation of industrial location and active condition (challenges and opportunities) to describe scenario of industry development in Taninthayi Region. There are limited comprehensive studies and economic census has not been done in Taninthayi Region. So, the Data Collection Survey Assistance is consigned to elaborate scenario of industry development based on structural interviews and data collecting by this project effectively.

To understand current industrial condition and explore potential for future industries of Taninthayi Region, data collection from related departments and associations as key informant interviews (KIIs) and business interviews (B2Bs) were conducted in the study. The study was conducted in Dawei, Myeik and Kaw Thaung District.

Methodology

MMRD undertook Secondary Data Collection (desk research) in identifying possible industries for development. Desk research provided initial data and information for primary data collection such as major products and business listing in Taninthayi Region. MMRD and JICA developed survey planning report together with survey design, methodology, and schedule and questionnaires/interview guidelines.

MMRD conducted Primary Data Collection (field research) for industry overview and analysis of each sector issues (product, processing, trading, supply chain , and cost structure, human development, technology development, Land use, financing, environment, other special issues about each sector as necessary. Cross-sector analysis was made from the selected sectors.

The study was focused on the main 6 sectors in Thaninhayi Region.

Agriculture
Fishery
Mining
Forest and Timber
Tourism
Manufacturing

Feasibility of Construction Equipment Rental Business in Myanmar

Study Report – Feasibility Study for Construction Equipment Rental Business in Myanmar – February 2018

Our Client

A large corporation engaged in a wide range of businesses globally, including buying, selling, importing/exporting goods, and manufacturing. Our client wants to understand the construction equipment rental business in Myanmar. We conducted the following research for our client.

Forecast on GDP and construction sector contribution
Construction market size in Myanmar in 2016 and 2017
Construction market size and market share by area and segment in 2017
Demand forecast for construction equipment rental business
Brand share by equipment type
Current rental price by equipment type
Potential customers of construction market
Typical rental system of construction companies
Key success factors on construction equipment rental business

The preparation of the report involved

In-depth interview with rental businesses
In-depth interview with largest construction companies in Myanmar including foreign companies Desk research
Field visit and reports



Context and challenges

Majority of construction companies in Yangon were conducting residential projects. There were very few foreign construction companies and majority of them either assign sub-contract after winning tender or merely rent construction equipment. In the case of assessing the rental market, there were significant differences relating rental price between local companies and foreign companies. As well, there were differences between rental price per equipment type and size. MMRD Business Insight team was able to draw from past experiences to comply and successfully capture all the requirements of the client within tight schedule.

Study of Consumer Perception and Attitude on Commercial Complex in Mandalay

Study report: Consumer Perception and Attitude on Commercial Complex in Mandalay - September 2017

About the client

Our client – a developer – was considering developing Commercial Complex in Mandalay and it will include residential, retail, wholesale centre and other commercial building. The study covered following scope:

Socio-economic condition and business development of Mandalay Region
Socio-economic condition of Mandalay District (7 townships)
Mandalay city development plan
Business sector development plan in Mandalay
Consumer Structure and Consumer Behaviour and Perception (business & RE market)
Consumer Behaviour and Perception of Express Passenger
Consumer Behaviour and Perception of Local Civilian

Methodology

The preparation of the report involved:

Official interview with related ministries and departments
B2B interview with 400 potential business consumers
B2C interview with 500 express passengers who travelling with highway express buses
Interview with 540 household consumers who live in Mandalay City
Desk research

Context and challenges

Real estate market in Mandalay was slowdown at the period.

In Mandalay, the demand was less than the supply as people made less investment in lands and buildings than the previous year because of the high tax (30% for commercial tax and income tax, 7% stamp duty. However, the value of the lands are not much declined though the RE market was quite cold.

Real estate agents had some difficulties with the tax payment system. Government will probably make some changes to the land taxation system. So, it was expected that government policy is acting positively for RE agent's business scope.

Myanmar: Analysis of Farm Production Economics

Background

2013-14 survey

In 2013/14, the World Bank financed the study "Myanmar: Analysis of Farm Production Economics". That baseline study was conducted from 1,730 farm households in Ayeyarwaddy, Bago, Sagaing Regions and Shan State, targeting selected crops produced (i.e. rice, beans & pulses, oil seeds, and maize).

The survey was conducted by MMRD in two phases, covering monsoon harvest and summer harvest.

2017-18 survey

The World Bank and the LIFT awarded MMRD for a repeat of the 2013/14 baseline study, seeking to visit the same villages and collect data for the monsoon and dry seasons of 2017/18.

Objective

To provide a basis for public policy decisions and allow for the prioritization of different types of investments and policy interventions in agriculture sector in terms of inputs, agri mechanization, labour usage and productivity.

More detail:

http://www.worldbank.org/en/country/myanmar/publication/myanmar-analysis-of-farm-production-economics

Kayah Investment Opportunity Survey

In invitation of Kayah State government and the Kayah Investment Committee, s MMRD Business Insight conducted Kayah State Investment Opportunity Survey in February - March 2018 and supports the Kayah State Investment Forum. Kayah State Investment Opportunity Survey Reports English and Myanmar were distributed at the forum.

The Kayah State Investment Forum was attended by more than 500 participants, including Chief Minister of Kayah State, Deputy Minister for Planning and Finance and cabinet ministers of Kayah State Government, Ambassadors, senior officials from relevant ministries, representatives from private sector associations and foreign and local businessmen.

Kayin Investment Fair

MMRD conducted Investment Opportunity Survey in Kayin State in 2017. Kayin State Investment Fair was held on on 24th November 2017 in Hpa-An, Kayin State co-organized by Myanmar Investment Commission (MIC), Japan International Cooperation Agency (JICA), Kayin State Government and Myanmar Marketing Research and Development(MMRD).

The aims of the Kayin State Investment Fair are to promote investment in Kayin State and realize untapped opportunities for the local and foreign investors and to enhance linkages between State local business and foreign investors. Over 730 people attended, including Union Minister of Planning and Finance, Chief Ministers of Kayin, Kayah, Chin State, Bago and Magwe Region, Ambassadors, senior official from relevant ministries representatives from private sector associations and foreign and local businessmen.

Study of Cement Market

Study Report: Cement Market in Myanmar January 2016



About the Study



Understanding the current situation and future potential of the cement market in Myanmar would allow local and international players in the industry to capitalize on the opportunities that exist by upgrading capabilities, providing superior services, and targeting key customers in markets with high potential. The study included the following: Cement market in Myanmar Cement Imports Local Production of cement Competitor Analysis Distribution Channel Future Market Prospects

Report Preparation



5 Key Informant Interviews with officials from government and associations B2B Interviews with Local Manufacturers (5 respondents) B2B Interviews with Importers (5 respondents) B2B Interviews with Distributors/Wholesalers (38 respondents) B2B Interviews with Retailers (35 respondents)

Context and Challenges



Demand and preferences for cement distinctly varies according to geographic location based on product characteristics such as quality, price, brand, and production. In Upper Myanmar, locally produced cement brands are preferred. On the other hand, imported cement brands are preferred in Lower Myanmar. Brands that are capable of achieving the highest quality cement for the lowest prices are favored by intermediaries (distributors, wholesalers, and retailers) for distribution or resale. According to the interviews with respondents from over 10 cities, the biggest issue in Upper Myanmar is that the local production capacity is currently insufficient to meet the demands, which is the reason imported cement brands were able to establish a presence in the local cement market. For new brands that enter the market, brand loyalty and reluctance to purchase new brands will make it difficult to compete with established brands, however the new brands could remain competitive by providing high quality cement with fair pricing and promotion activities.

Study of the Water piping and fitting systems

A high-end, European pipe producer with activities throughout Asia was looking at Myanmar as the potential next step for its international expansion. We explored the business opportunities in both the private and public sector, and provided recommendations for potential local distribution partners.  

Purchasing Managers' Index

Study Report: PMI Panel Survey January 2016



About the Study



The PMI Survey that is conducted by MMRD is the first ever panel survey in Myanmar, that covers the manufacturing sector in 5 cities across the country based on questionnaire responses from panels of senior purchasing executives or similar positions in over 400 companies. Questionnaires are completed in the second half of each month and the survey results are then processed by Markit's economists. Respondents are asked to state whether business conditions for a number of variables have improved, deteriorated or stayed the same compared with the previous month. Reasons for any changes are also requested from respondents.

Understanding PMI



Purchasing Managers™ Index (PMI) series are monthly economic surveys of carefully selected companies compiled by Markit®. They provide an advance signal of what is really happening in the private sector economy, by tracking variables such as output, new orders, employment and prices across key sectors. Purchasing Managers™ Index (PMI) surveys are key economic indicators for the world's largest economies and emerging markets. Survey participants have FREE ACCESS to this valuable economic information, which aids business planning and supplier negotiations. Markit Economics conducts monthly surveys of carefully selected companies in the manufacturing, services, construction and retail sectors of 30 countries. The survey results produce data that track changes in variables such as output, new orders, stock levels, supplier performance, employment and prices. All of this information is freely available to participating companies.

Why take part?



PMI surveys provide participants with a FREE source of credible, highly-regarded business intelligence. The timely information available to participants helps them to better understand underlying economic conditions and identify turning points in the economic cycle. This enables improved business planning and purchasing strategy.

How to take part in PMI survey in Myanmar?



If you are interested in taking part in the PMI survey and registering your manufacturing company in the PMI Panel, please contact MMRD Business Insight for more information.

Study of Truck Market

Study Report: Truck Market in Myanmar - December 2015

About the Client

The client is a major global players in the automobile industry and would like to understand more of the truck market in Myanmar in order to set up a workshop and a showroom that provides inspection, maintenance, and repair services for trucks. The client was particularly interested in:

Current automobile population in Myanmar
Truck population by size
Fleet customer behavior on truck inspection, maintenance and repairs

About the Client




Methods for conducting inspection, maintenance and repairs
Location of truck inspection, maintenance and repairs
Regulations and restrictions relevant to truck imports and registration

The preparation of the report involved




5 Official interviews with government officials
B2B interviews with Fleet Customers (46 respondents)
B2B interviews with Body & Paint Shops (4 respondents)
Data collection for Fleet Customers (187 respondents)
Data collection for Body Builders (53 respondents)
Data collection for Tyre Shops (67 respondents)

Context and Challenges

The numbers of trucks have grown proportionately in relation with the growing number of the automobile population in the country. There is a growing number of truck fleet customers ever since the vehicle import restrictions were eased in 2011. Despite this, the inspection, maintenance, and repair services for trucks are underdeveloped in the country with fleet customers having to overcome difficulties that only exist in the local market such as the absence of genuine spare parts, proper repair machinery and equipment, and skilled mechanics. There is no database for the number of truck owners across the country and the criteria for trucks involved in a study further limited the eligibility of many truck owners. MMRD Business Insight applied a combination of primary and secondary data collection methods in order to obtain the relevant information. Accessibility to accurate sources of data and interviews, MMRD Business Insight was able to provide detailed, reliable, and up-to-date analysis that was able to help the client understand the true nature of the truck market and truck repair market in Myanmar.

Tractor & Harvestor Market Study

Study on Finance and Microfinance Sector

BORDER TRADE BEHAVIORS AND NEEDS BETWEEN THAILAND AND MYANMAR

Study Report: Border Trade Behaviors and Needs - January 2015

A foreign financial service provider commissioned us to study trade and payment behaviors at the Myanmar-Thai border areas. MMRD conducted a combined amount of over 70 official and business interviews with respondents from Myanmar and Thailand for this study.

About the Client

Our client is a prominent Financial Service Provider in Asia that is interested in providing products and services in Myanmar particularly in the border areas. The client requested to conduct:

Customer value chain between Thai traders and Myanmar traders
Current trade behavior by value chain
Current payment patterns according to value chain
Identify bank use, customer needs, pin point regarding international trade payment (SWIFT) and border trade payment (THB Settlement)
Feasibility of financial products and services

Methodology

The preparation of the report involved:

Key informant interviews with 10 government institutions and associations such as Border Trade Post and Border Trade Chambers on the Myanmar side.
Key informant interviews with 6 associations and banks such as the Federation of Thai Industry and various bank branches on the Thai side.
In-depth interviews with 55 traders or companies that with and without a foreign exchange bank account for border transactions in order to understand behaviors, needs, and opinions of individuals involved in border trade.
Desk research

Context and challenges

There is a difficultly in obtaining reliable and accurate public data, such as export data, in Myanmar. There is huge discrepancy between trade data from Myanmar and Thai side, especially related to the border trade. Furthermore, traders would tend to downplay the volume or value they trade to avoid income tax.

Estimating overall currency inflow and outflow of both countries is also challenging as most use illicit channels for business transactions. With lack or limited banking and trade services provided by Myanmar banks, gathering reliable information from financial institutions is inadequate.

STUDY OF THE HOTEL SUPPLY AND DEMAND IN YANGON

Study report: Yangon Lodging Supply and Demand in Yangon - December 2014

About the client

Our client – a group of Asian investors including a large publicly listed Asian conglomerate with interests ranging from Construction to the Hotel & Tourism industry – was considering investing in the hotel industry in Myanmar and start a hotel chain. Our client was first interested in assessing the hotel market in Yangon given the city's role as the main hub for tourist and business travelers and requested the following information from us:

General overview of Yangon: infrastructure, business centers, commercial and tourist districts, city expansion plan, etc.
The travel industry in Myanmar and Yangon: number of arrivals, type of travelers, average length of stay, average spend per stay, etc.
The current and future lodging supply in Yangon: hotels, serviced apartments, residential communities and condominiums
The current and future lodging demand in Yangon
Forecast models for lodging demand and supply
Suitable hotel sites
Legal framework for hotel investment

Methodology

The preparation of the report involved:

In-depth interview with 14 respondents from business associations, ministries and local institutions such as Yangon City Development Committee
A survey of 55 hotels and travel agents
Site search and observation with the help of real-estate agents
Desk research

Context and challenges

The Hotel & Tourism landscape has changed dramatically over the last few years in Myanmar and while everyone can see the increase of travelers, accurate data and information are scarce.

The local methodology used to count the number of travelers to Myanmar for instance differs from international standard practices. MMRD Business Insight crossed various data sources such as the number of arrivals at Yangon airport or the number of visitors at the Shwedagon Pagoda to get more accurate estimates.

The latest publicly available number of hotels rooms in Yangon was also out-of-date as many hotels have been built in the 12 months prior to the study. Our ability to get access to the right sources of data and to combine it with the information collected the interviews allowed MMRD Business Insight team to provide up-to-date and reliable estimates in order to build a 5 year Yangon lodging supply & demand forecast model.

STEEL MARKET OVERVIEW STUDY

In 2015 MMRD conducted Steel Market Overview Study, which included an assessment of market size, local production & import, perception on product quality, competitor analysis, price & distribution channel, market potential & future trends, recommendation on market penetration.

We interviewed several key informants and successfully finished the project in three weeks.

OVERVIEW OF THE AGRICULTURE SECTOR AND ANALYSIS OF THE FERTILIZER MARKET

In February 2015, MMRD Research services submitted the final report about the Fertilizer market in Myanmar.

About the client

With the agriculture sector accounting for 30% of the GDP and the government making it one of the pillars of its economic strategy, our client, a large Japanese conglomerate asked MMRD Business Insight to conduct an assessment of the fertilizer market with a focus on the following points:

General overview of the agriculture sector in Myanmar and identify the most cultivated crops
Market analysis of the fertilizer market
Supply-chain of fertilizer in Myanmar
Fertilizer consumption habits of farmers

Methodology

The preparation of the report involved a nation-wide study to fully understand the fertilizer market and take into account local specificities. Our team conducted interviews in 7 of the largest farming regions and states of Myanmar over a period of two months.

In-depth interview with a dozen of respondents from farming associations, ministries and state-owned enterprises
68 interviews of the various participants of the supply chain of fertilizer, i.e. producers, importers, large distributors and retailers
Site search and observation with the help of real estate agents
500 interviews with farmers

Context and challenges

The scale of the study, especially on the demand side of the fertilizer market, was one of the main challenges for our team. Over a period of two months we had to interview 500 farmers in 7 states and regions and ensure a good representation in our sample of the some of the most widely farmed crops, i.e. Paddy, Bean, Maize, Sugarcane and Sesame. A robust organization and a good coordination of our field staff were key to complete this study in time and to the satisfaction of our client.

Interviewing farmers and getting precise information about how they buy and use fertilizers as well as details about the economics of farming required the use of experienced interviewers with some knowledge of the sector.

STUDY OF THE BROADBAND INTERNET MARKET IN MYANMAR

Study report: Broadband Internet Landscape in Myanmar - September 2015

About the client

The client is an Asian Telecom operator looking to start operations in Myanmar. Its technological approach differs from those of most of its competitors. The client was especially interested in obtaining the following insights:

Current internet penetration and forecasts
Current ISP market shares
ISP subscriber profiles, preferences, current product and spending
Non-subscribers profiles, preferences, current mobile internet spending, potential willingness to pay
Competition analysis and market forecasts
Market segment analysis

Methodology

The preparation of the report involved:

A survey for non-subscribers (310 respondents)
A survey for ISP subscribers (171 respondents)
A survey for business subscribers (107 respondents)
8 key stakeholder interviews including existing players, new entrants and government officials
Desk research

Context and challenges

The internet market in Myanmar is peculiar and obtaining simple data such as internet penetration requires a specific approach:

All internet access solutions are expensive in Myanmar: the introduction of cheaper offers, especially affordable data plans from the three main mobile operators MPT, Telenor and Ooredoo, has created a major catch-up effect. This means the penetration rate has changed at a very fast pace over the course of a few months. Obtaining the latest available data was challenging.
Fixed-broadband connections accounts for a very small portion of all internet accesses in Myanmar: there are now more than 300 connected smartphones for every fixed-broadband connection. Traditional ways of assessing internet penetration are obsolete in Myanmar as they rely primarily on counting broadband connections and then making assumptions on household size, internet sharing etc.
All preliminary results showed very significant local variations in responses, especially between highly populated cities and rural areas. The team was able to deploy a significant portion of its interviewers to rural areas.

MANDALAY INVESTMENT OPPORTUNITY SURVEY

As a partner of the 2015 Mandalay Investment Fair, MMRD (Myanmar Marketing Research and Development Co. Ltd.) conducted the Mandalay Investment Opportunity Survey and interviewed 42 business owners and 20 government officials and associations. This article is largely based on the findings of this survey along with other desk research.

Why would I want to do business in Mandalay?

Myanmar's booming potential for the upcoming years has been established. After years of military rule and international trade sanctions, the country is now ready to fully achieve its growth potential. The best example is the recent launch of international telecom operators Telenor and Ooredoo: the two of them have sold close to 15 million SIM cards in the 10 months that followed their commercial introduction. That is 28% market penetration in less than a year. CEO of Telenor Myanmar Petter Furberg said results outsped all forecasts by a quarter.

Yet with a lot of focus being drawn to economic capital Yangon, why would local and foreign investors chose to turn to Mandalay?

Mandalay is Myanmar's second city and third most populated region. It has a 12.4% annual GDP growth and its contribution to Myanmar's economy is 11.4% (Yangon is at 22%). Its central location make it a strategic business hub for Southeast Asia: it has highway border linkages with China, India and Thailand. Mandalay International Airport has the highest capacity in Myanmar (3 million passengers a year). 41% business owners who set shop in the Mandalay region actually elected to do so because of its central location. Others said they did so for the availability of raw materials (27%) and the overall easiness to do trade (22%).

The Mandalay region is currently transitioning away from its agricultural past to industry and services. Between 2001 et 2011, the share of agriculture in terms of GDP contribution diminished by 28% while the share of industry and services rose by 38% and 11% respectively. In 2011, the split was the following:

Agriculture: 30%
Industry: 28%
Services: 42%

A large majority of businesses surveyed (88%) have optimistic (Fair to Excellent) views on the future and think their business will strive and 56% said it will be Good to Excellent.

Is it easy to work with local labor?

As in many countries which have yet to build a more competitive education system, the recruitment of middle managers and qualified workers can prove tricky. The Easiness of recruitment, the cost of labor and the quality of skilled workers all obtained average rating (2/4). The quality of middle management was assessed more generously with a rating of 2.3/4. Overall, the quality of Labor relations obtained a rating of 2.7/4.

Middle managers and skilled workers have become more mobile in the previous years; the consequence is that in terms of salaries, firms not only need to compete with other local firms, but also with neighboring countries.

How much do I have to pay for local labor?

Salaries, including allowances, remain low in Myanmar. The current minimum wage per day has been set at 3,600 MMK (about $2.8). Business owners declared paying the following monthly amounts:

Semi-skilled workers: 110,000 to 165,000 MMK (average is about 130,000 MMK)
Staff: 140,000 to 220,000 MMK (average is about 180,000 MMK)
Supervisors: 180,000 to 260,000 MMK
Mid-management: 325,000 to 440,000 MMK
Engineers: 610,000 to 1,330,000 MMK

Is the local market ready?

Myanmar's economic growth comes with a substantial increase in buying power for most Myanmar consumers. Domestic market size was deemed Fair to Good (2.8/4) by local businesses, and the Purchasing power of local consumers was rated 2.5/4.

The local network of suppliers is of satisfying quality and efficiency, with a 2.8/4 rating. However, difficulties arise when it comes to reaching out to international supplier (1.5/4).

A majority of respondents also actively support the creation of a Special Economic Zone (SEZ) as they believe it will effectively improve the investment environment with better infrastructure, faster procedures and more job opportunities.

Which sectors will expand the most?

According to our survey, the most promising sectors are Hotels and Tourism, Trading and Manufacturing.

What difficulties should I expect?

Poor infrastructures is the most often mentioned obstacle to doing business in Mandalay (39% say it is the biggest obstacle); when asked to rate the different infrastructures, business owners gave the most severe grades to Industrial estates (1.6/4), water (2/4) and internet (2.1/4). Other telecommunications (2.8/4) and electricity (2.7/4) fared better.

Another often ranked 1st obstacle (22%) is Government regulations and procedures. Although Business licensing and Intellectual property right protection obtained above-average ratings (2.4/4 and 2.3/4), Tax administration and Land regulation obtained 1.7/4 and 1.8/4 respectively.

In terms of macro economy and governance, the businesses opinion was often harsh with under-average grades assigned to macroeconomic stability (1.3/4), crime control (1.4/4) and corruption control (1.5/4). Government services as a whole score a score of 2/4.

FEASIBILITY STUDY FOR THE CONSTRUCTION OF A CONTAINER PORT

Study report: Feasibility Study for the Construction of a Container Port – January 2015 About the client

Our client – a large Asian conglomerate with operations in a wide range of industries – was considering setting up a new container port in one of the largest agricultural regions of Myanmar. We conducted the following research for our client:

Macro overview of the region
Overview of the rice and farming industries in the region
Assessment of the volume of cargo going in and out the region with a focus on agriculture and manufacturing (for both input and output)
Evaluation of the current logistic processes between this region and Yangon
Evaluation of the current logistic costs and time
Identify the potential benefits and constraints of a new container port vs the existing logistic systems

The preparation of the report involved:

In-depth interview with 20 respondents from business associations such as the District Rice Industry Association, ministries and organizations such as the Inland Water Transport or the Myanma Railway
In Depth interview with 85 business owners to better understand their needs and their challenges and to test the new container port concept
Desk research
Field visit and site evaluation

Context and challenges

Logistic is one of the greatest challenges companies are facing in Myanmar roads are in dire needs of repairs and moving goods from one place to another in extremely time consuming. According to a recent report by the World Bank, Yangon port is one of the most expensive in the world.

Assessing the real cost of logistic and supply chain is a challenge as Myanmar has many unwritten rules and hidden costs. MMRD Business Insight team joined forces with a local logistic consultant to carry out the pre-feasibility study.

CAR IMPORT MONITORING

MMRD Business Insight has built a large database of all the cars imported in Myanmar; the vehicles can be split by segment, body type, model year or new & used. The database is updated on a monthly basis and can be used by car manufacturers to compute market shares or identify market trends.

SHAN STATE INVESTMENT FAIR

In cooperation with the Myanmar Investment Commission (MIC) and the Japan International Cooperation Agency (JICA), in February 2017 MMRD Business Insights organized the Shan State Investment Fair. Over 450 people attended, including local business owners, foreign investors and government officials.

MYANMAR ENTERPRISE SURVEY (WORLD BANK)

June 2014 In 2013-14, MMRD supported the World Bank in the data collection process to publish the first ever Myanmar Enterprise Survey. Over the course of several months, our team interviewed ~1,400 businesses across the country. Conducted in many other countries and using a standardized methodology, the survey aims at studying the business climate. Given the recent social, political and economic changes, this first survey was of the utmost importance in Myanmar to nurture the dialog between the private sector and the government as well as identify the constraints for growth. MMRD Business Insight team conducted: • Over 500 interviews with companies with more than 5 employees • ~400 interview with micro enterprises of 1 to 4 employees • Close to 500 interviews with informal businesses (non-registered entities) Our team solicited the opinion of the managers of those companies, during face-to-face interviews. The sampling turned out to be challenging given the lack of readily-available data companies were distributed across different locations and broken down by industry and size (number of staff). MMRD advised on the best sampling method and used its two decades of expertise to conduct the project diligently. The result of the 2014 Myanmar Enterprise survey can be found on the International Finance Corporation's website.

25877total visits,7visits today