Myanmar Petroleum Trade Association would not control fuel prices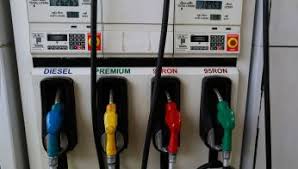 Fuel prices in Myanmar have rocketed recently, but Myanmar Petroleum Trade Association (MPTA) would not control the fuel prices, according to Dr Win Myint, secretary of MPTA.
Changes in Myanmar's fuel prices depend on the international fuel prices and dollar exchange rates, but association is selling fuel with suitable prices, according to Dr Win Myint. Petroleum businessmen have to compare the bank interest rate and profit before importing the fuel from abroad, and they are selling fuel with suitable price by comparing with global oil prices, he said.
Fuel prices in local market have increased over 12 percent in more than 2 months. In June, 1 liter of Octane 92 Ron was 870 Ks and it reached to 975 per 1 liter in September 11th, and premium diesel reached to 915 Ks per 1 liter.
Source: 7 Day News