About Us
About MMRD Group
MMRD was founded in 1992 by U Moe Kyaw and quickly established itself as a leading market research company and publisher of the first trade directory in Myanmar – the Yangon Directory.
Today, the MMRD Group and its affiliated companies employ over 600 staff across three core divisions: Research Services, Publications, and Trading.
MMRD Publications provides marketing services to small and medium sized enterprises across Myanmar, primarily through 15 regional and sector specific directories. The division's nationwide database, relationships with trade associations and 20,000 clients, and knowledge about Myanmar's business environment is unparalleled.
MMRD Trading is MMRD's youngest division and represents a number of international brands in Myanmar, including Hermann Miller.
.
About MMRD Research Services
MMRD Research Services has been a core part of MMRD since 1992, providing services for local and international businesses, aid organizations, UN Agencies and multi-lateral trade agencies to support their projects and activities in Myanmar.
MMRD Research Services has historically been organized in three units: Consumer/Market & Media Insights, Business Insights and Social Insights. In 2014, the consumer research-focused unit  teamed up with global market research leader AC Nielsen to form the Nielsen-MMRD joint venture.
MMRD Research Services draws on the experience and skills of 250 full-time and 200 project-based resources. It has conducted close to half a million door-to-door interviews out of 24 regional offices, and more than 6,000 focus groups.
---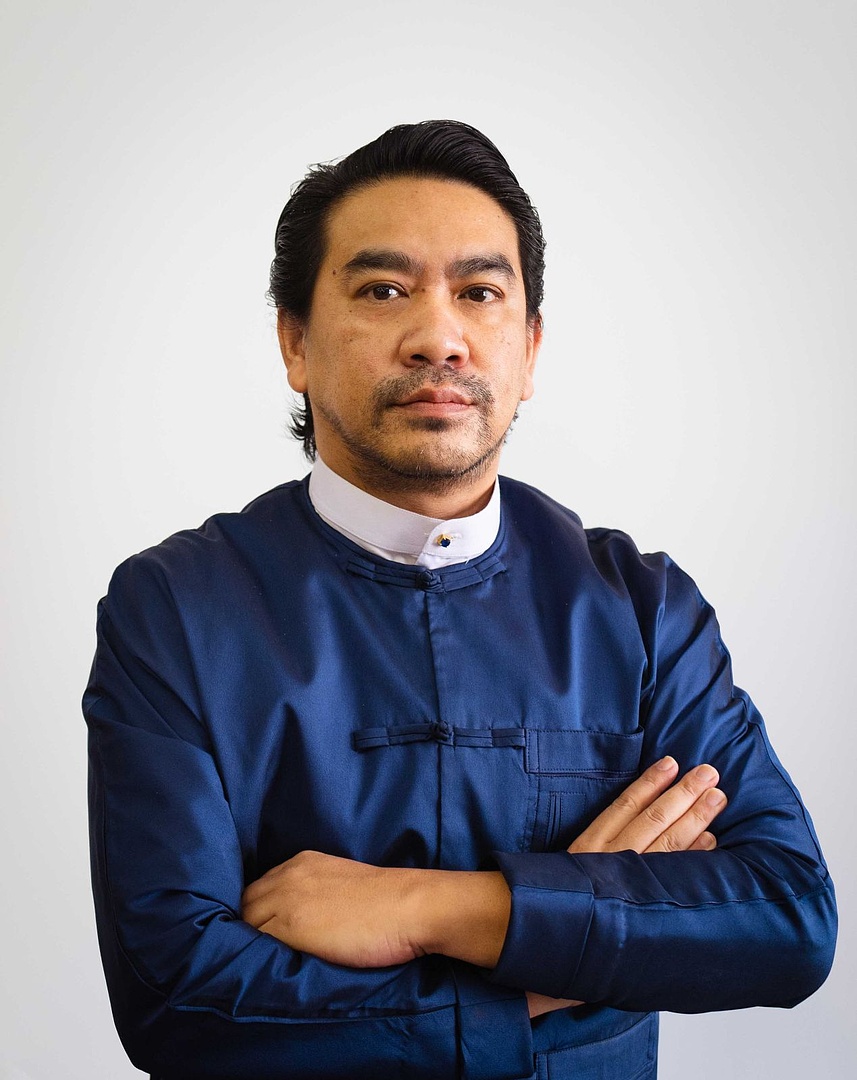 U Moe Kyaw
Founder and Managing director of MMRD Group
Born in the United Kingdom, U Moe Kyaw returned to Myanmar in 1990 with a Mechanical Engineering degree from the University of Westminster, London. In 1992, U Moe Kyaw introduced and published Yangon's first comprehensive directory of businesses. U Moe Kyaw then founded Myanmar Marketing Research & Development Co., Ltd, making it the largest company in the field of marketing and research in Myanmar. U Moe Kyaw is also the former Secretary of the National Economic Social Advisory Council (NESAC), a Central Executive Committee member of the Union of Myanmar Federation of Chambers of Commerce and Industry (UMFCCI), Chairman  of Myanmar Research Association (MRA) Yangon, founder of Rotary Myanmar, member of the ASEAN Business Advisory Council, treasurer of the Yangon Heritage Trust (YHT), and founder of several trade associations.