PetroChina opens its first filling station in Myanmar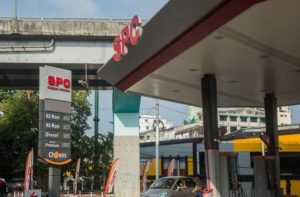 PetroChina International has launched its service station in Myanmar, marking the Chinese state-run oil major's first foray into the country's fuel station market.
The filling station is a joint venture between PetroChina International's Singapore unit Singapore Petroleum Co (SPC) and Shwe Taung Energy Co, a subsidiary of Shwe Taung Group.
Shwe Taung said it will upgrade all of its outlets into SPC brand.
The companies renovated a 750m2 gas station into an SPC facility located at the corner of Pyay Road and Dhammazedi Road in Sanchaung township. It was launched on March 30 and is supplied with gasoline imported from SPC's Singapore refinery.
SPC managing director Xia Hongwei said there is an increasing demand for quality products and services in Myanmar. "We are seeing considerable growth opportunities in the oil and gas retail market."
This is the first international name to enter Myanmar since the Myanmar Investment Commission (MIC) liberalised the retail energy sector in 2017. MIC Notification 15, issued in April 2017, stipulates that foreign investors only need approval from the Ministry of Electricity and Energy (MOEE) to distribute and sell fuel.
Source: Myanmar Times