MIC allow 16 companies for automobiles assembly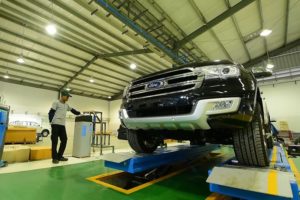 Myanmar Investment Commission (MIC) allowed 16 companies to assemble automobiles, so there were nine foreign investments and seven Myanmar citizen investments in the automobile sector.
As the foreign investments, Suzuki (Myanmar) Motor Co.,Ltd and Khaing Khaing Sang Da Group Co.,Ltd get permission to manufacture Suzuki branded cars, Tan Chong Motor Myanmar Co.,Ltd was permitted to manufacture Nissan cars, SC Auto (Myanmar) Company Limited was allowed to manufacture Scania commercial vehicles, Capital Motors Limited , Gold AYA Motors International Group Co.,Ltd , and Go Excellent (Myanmar) Co., Ltd were allowed to assemble Ford branded cars, and Daewoo Bus Myanmar Co.,Ltd was permitted to manufacture Daweoo commercial vehicles.
As for the Myanmar citizen investments, Rammer Automobile Manufacturing & Trading Co.,Ltd was permitted to manufacture Micro Bus vehicles, and Dynamic Industry Co.,Ltd , Myanmar Economic Holdings Ltd , Myanmar Motor Corporation , Public Company Limited ,Aung Gabar Motor Services Company Limited get permission for manufacturing KIA branded cars, according to MIC.
Source: Automobile