State-owned Thaton industrial park invites EOIs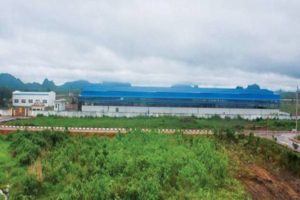 The Ministry of Industry (MOI) is inviting foreign and local enterprises to invest in the Eco-Industrial Park (Thaton) in Inn Shae Village, Thaton township, which is in Mon State. The park is open to businesses involved in any sector.
Investors interested in setting up facilities at the 400-acre park are required to submit Expressions of Interest (EOI) to No. (3) Heavy Industrial Enterprise, which is under the MOI, by the deadline of September 28.
The Eco-Industrial Park actually replaces a caustic soda plant, which will cease operations. Electricity will be supplied to the park from the Thaton power plant. The MOI is also discussing details of a new solar power plant at the park with Norway's Energeia Asset Management (EAM). The facility will come under the supervision of the Ministry of Electricity and Energy.
Source – Myanmar Times

1991total visits,1visits today