Myanmar, Thailand sign agreement to facilitate overland trade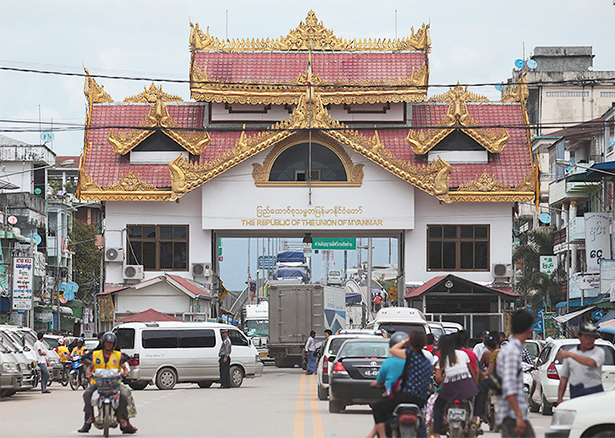 Overland cross-border trade between Myanmar and Thailand will officially commence at the end of July following an agreement to allow vehicles from both sides across the border to facilitate the transportation of goods between the two countries. The agreement, which followed discussions that started a year ago, will see the governments of both countries issue licenses to logistics companies to transport goods overland through the Yangon (Thilawa)-Myawaddy-Mae Sot-Bangkok (Laem Chabang) route.
Under the agreement, 100 vehicles from each country will be granted temporary one-year passes to transport goods across the border along the route. Thilawa would be where all Thai vehicles will have to stop for customs inspections while Thailand will carry out customs inspections for Myanmar vehicles in Mae Sot.
According to U Win Hlaing, deputy director for the Road Administration Department at the Ministry of Transport and Communication, Myanmar has already issued international cross border operator (ICBO) licenses for 40 trucks. It will issue another 21 licenses in the initial phase. So far, three logistics companies from the Myanmar side – MK Transportation, Hercules Logistic and Resource Group Logistic – have been granted permission to transport goods overland through the border.
Source: Myanmar Times 

3018total visits,2visits today